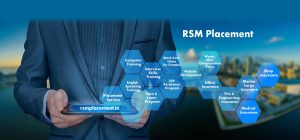 RSM Placementis a professionally managed placement consultant providing placement service to all sectors. RSM Placement operating from our registered office in Belgaum since from April 2012.
Right Person in Right Place
We understand the job requirement completely and appreciate that, it is the human resource that forms the backbone of an organization's success, while it is the Human Relations which is the backbone of the individual's success.We provide Recruitment services to companies as per requirements and deals with all the Sectors in all the Disciplines.
Our aim is to provide services in all sectors ranging from Multinational, National, and Private Limited Firms.
Industries We Work With
Banking, Financial Services,
Advertising, Education,
BPO, Automobile,
Engineering, Manufacturing,
Pharmaceutical
Locations
*Belgaum
*Bangalore
*Pune
*Hubli
*Dharwad
*Goa & Many other locations within India
Our Mission
To offer a quality HR services to our clients on a Cost Effective & Time Efficient basis and to be a most reliable business partner in our sphere of work through ethics, Honesty & Professionalism.
Helping people find work to support their well-being